Sad News from the Town of Andover
You may have seen on the news that three people were found dead inside a home on Porter Road in the Town of Andover early this morning. Authorities have assured the community that there is no danger to the public. We have sent a message to faculty and staff and have asked them to be aware of any students who may be struggling with this news. We will continue to monitor this tragic situation and will send a follow-up communication if necessary. We are also recirculating a handout that Dr. Amy Patel has shared with our community in the past as we all support students who may be having a hard time.
Schedule for Final Week of Term
Friday, February 24: (Monday schedule) Conference day, plus athletics/rehearsals
Monday February 27: 8:30–10:30 a.m. (Period 1), 12:30–2:30 p.m. (Period 7), plus athletics/rehearsals
Tuesday, February 28: 8:30–10:30 a.m. (Period 2), 12:30–2:30 p.m. (Period 6), plus athletics/rehearsals
Wednesday, March 1: 8:30–10:30 a.m. (Period 5), plus tournaments/athletics/rehearsals
Thursday, March 2: 8:30–10:30 a.m. (Period 4), 12:30–2:30 p.m. (Period 3), plus athletics
Please note:
Friday, February 24, is a conference day. Instructors will be available in their classrooms during the regularly scheduled time. These are "open hours"; students can come and go as needed.
From Monday February 27, through Thursday March 2, each class will meet once according to the above schedule. All classes will meet in person, and attendance is required for all students.
Term 2 ends at 3 p.m. on Thursday, March 2. No teacher may accept any additional work from a student after that time.
Any possible exception to these policies—if a student falls ill, has a family emergency—must be approved by the director of studies in collaboration with the medical director.
End-of-Term Student Departure
Please note that students must attend all class meetings during the final week of the term, regardless of how instructors plan to use those meetings.
All students may depart campus after 2:30 p.m. on Thursday, March 2.
All boarding students must be off campus by noon on Friday, March 3.
Only in extraordinary circumstances will permission be granted for a student to miss class meetings during the final week of the term. The purchase of nonrefundable tickets for an early departure is not considered such a circumstance. Permission to miss such class meetings may be granted only by David Fox, director of studies.
Travel Over Spring Break
Phillips Academy will offer Spring Break transportation to and from New York City, with a stop in Darien, Connecticut. Students can sign up for one-way travel ($100) or roundtrip ($160).
Buses will depart at 4 p.m. on Thursday, March 2, and return Monday, March 20. Drop-off and pick-up occur at the southbound (to NYC) and northbound (to Andover) service plazas in Darien and at Dock 2 at the Port Authority Bus South Terminal in New York City.
Answers to travel questions are available on The Hive under Resources, located at the top of the page. The above information and the form have been emailed to students—only they can complete it.
For transportation to Logan (Boston) and Manchester (N.H.) airports or Boston's South Station, arrangements can be made with private taxi and limousine service providers. A list of service providers regularly used by members of the PA community is available on The Hive.
Account Balances Due Feb. 15
Please review your student's 2022–2023 tuition account on FACTS, PA's billing portal. All outstanding balances are due in full by February 15. Even if tuition has been paid in full, there may be additional charges, payments, and credits applied to your student's account. If your student still has an outstanding balance from previous months, please remit payment immediately to avoid late fees. Questions? Please email Tina Rioux, bursar.
If you have already reviewed your statement and taken appropriate actions, thank you!
Updates from Parent Development
Parents and guardians continue to rally to support the Academy's Parent Fund. Thank you to those who have donated! We recently shared an update on the Parent Fund, outlining highlights from the fall term and progress to date.
Introducing our 2022–2023 Parent Fund Class Captains: We are thrilled to announce our Parent Fund Class Captains for this school year. Class captains are charged with inspiring 100 percent donor participation among all families. In the weeks ahead, families may expect to hear from them with updates and opportunities for supporting the Academy and joining the 569 families that have contributed this year.
Class of 2026 (Juniors): Monique and James Jean-Pierre P'26 from South Orange, NJ
Class of 2025 (Lowers): Adrian Glace and Liesl Armour P'23, '25, from Brooklyn, NY
Class of 2024 (Uppers): Kelsey Yin and Yanbing Xu P'24 from Andover, MA
Class of 2023 (Seniors): Laurence Cheng and Tina Cheng P'23 from San Francisco, CA
If you have any questions about the Parent Fund and the ways you can get involved, please email Katherine Solimini, associate director of Parent Development, or call 978-749-4583.
Standardized Testing Dates & Deadlines
Click here for details on Phillips Academy standardized testing dates, deadlines, and registration information. Testing administered on the PA campus includes the SAT, PSAT, ACT, and pre-ACT, as well as AP exams. Questions? Please email Debra Colombo, director of standardized testing.
News from the PSPA
Leadership Positions Open: The Parents of Students of Phillips Academy (PSPA) is seeking enthusiastic members of our community to serve in various leadership positions on our board in the 2023–2024 school year. If you are interested—or would like to nominate someone—please fill out this form by Friday, February 24.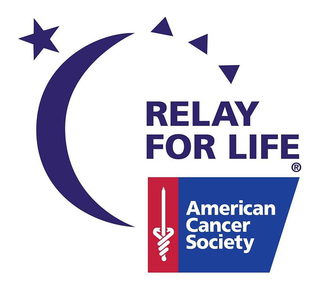 Team Up with Our Students in the Relay For Life: Join other PA parents as we walk with our students in the Relay For Life to fight cancer on Saturday, April 22, from 8 to 11 p.m. in the Snyder Center. Please click here to sign up for the PSPA team.

Last Call for Casino Night Volunteers on Saturday, February 18: The most anticipated event of the year! Starting Friday, February 17, we need parent volunteers to decorate/set up, serve refreshments, and of course, to deal cards at the gaming tables at the big event. Please sign up here.
Campus Closet Needs You: The on-campus store for official Phillips Academy clothing and gear, Campus Closet is run by parent volunteers to benefit both students and the greater PA community. Sign up here to help in the store between now and Spring Break pick-up day.
Help Us Promote Our 2023 Summer & Gap Year Guide on Social: The PSPA will soon launch our annual guide to summer and gap year opportunities, featuring programs that are both local and global. Help us get the word out! We are seeking volunteers to help with social marketing of the digital guide to families in communities around the world. We would especially appreciate help from international parents. If you have a few minutes to spare, please click here.
PSPA Book Club—Sunday, February 19, 8 p.m. ET: Join us as we continue our theme of student-read books with Arif Anwar's The Storm. The New York Times describes the novel as "a fascinating, ambitious work, stretching across decades and countries and capturing troubled moments in each: Burma, 1942; India, 1946; Bangladesh, 1970; the United States, 2004." Join our discussion via this Zoom link. Passcode: 632467.
Yearbook Orders Due March 1
Families are encouraged to order the 2023 Pot Pourri online (enter school code 3591) by March 1. Order forms are also available on The Hive. Yearbooks, full color and typically about 300 pages, will be delivered to students in mid-May.
Spiritual & Religious Gatherings
Friday, February 10
1–1:25 p.m.—Muslim Student Association (MSA) Prayers and Fellowship: Sermon (Jumma prayer). Led by Noureddine El Alam. Meditation Room, lower level of Cochran Chapel (enter from left side of building).
5:30–6:30 p.m.—MSA Dinner and Discussion: Everyone in the community is welcome to join the gathering. Ada's Room, Paresky Commons.
5:30 p.m.—Jewish Student Union (JSU) Shabbat Celebration: Led by members of the JSU and Rabbi Michael Swarttz. Included are blessings over candles, juice, and hallah, community conversation, sharing, and fellowship. Paul's Room, Paresky Commons.
Sunday, February 12
6 p.m.—Protestant Worship Service: Led by the Reverend Gina Finocchiaro, Protestant chaplain. In celebration of Black Arts Weekend, we will welcome PA's Gospel Choir—under the direction of Michael Belcher—for a mini-concert during worship at 6 p.m. Join us for a time of prayer, music, and fellowship. All are welcome! Cochran Chapel (main chapel).
6:15–7 p.m.—Roman Catholic Mass: All are welcome to join the PA Catholic community for Mass on Sunday evenings when school is in session. This Sunday will have special prayers in support of United Nations World Interfaith Harmony Week. Overseen by Dr. Mary Kantor, Catholic chaplain, with presider Fr. Jack O'Brien and other guest priests from the Archdiocese of Boston. Student leaders participate in liturgical roles as lectors, Eucharistic ministers, and musicians, and help with hospitality. Mass is followed by fellowship with snacks and refreshments, and sometimes short programming by Catholic Student Fellowship (CSF) leaders. Kemper Chapel, lower level of Cochran Chapel (enter from left side of building).

PA Visitor/Guest Health & Safety Guidelines
On-Campus Visitors: In consideration of the health and safety of visitors and our campus community, we expect visitors to be up to date with COVID vaccination, if eligible. We expect visitors to mask at all times or stay off campus if they are a close contact of someone who has tested positive for COVID in the last 10 days, if they are within 10 days of having been diagnosed with COVID, and/or if they have any symptoms of respiratory illness. In the spirit of non sibi (not for self), the Academy trusts that campus visitors will follow these guidelines.

Guests at Off-Campus/Regional Events: In consideration of the health and safety of our Andover community, we ask attendees to be up to date with COVID vaccination, if eligible. We require all attendees to adhere to the public health guidelines established by the CDC and your state and local health officials, as well as to follow venue guidelines and regulations that are in place at the time of the event. Venue-specific guidelines will be shared close to the event date. Prior to attending, we ask that you monitor your health. We expect attendees to mask at all times—or not attend the event—if they are a close contact of someone who has tested positive for COVID in the last 10 days, if they are within 10 days of having been diagnosed with COVID, and/or if they have any symptoms of respiratory illness. In the spirit of non sibi, the Academy trusts that those in attendance will follow these guidelines.
Family Bulletin Archive »

Phillips Academy
180 Main St.
Andover, MA 01810


You received this message because you are a valued member of the Andover community. We are obligated to communicate with you, and require you to be on our email list while your student(s) attends Phillips Academy. For more information contact the Dean of Studies Office.
© 2023