PA Giving Day Recap: An Amazing Success!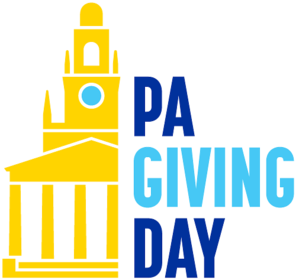 The PA community showed up for Andover in a big way on PA Giving Day! As a community, we met and exceeded the Academy's participation goal of 1,776 donors; more than 2,000 alumni, parents, grandparents, and friends from around the world participated in our annual day of giving, raising more than $1.8 million in critical support for the Academy. These donations will fund financial aid scholarships, health and wellness initiatives, academic program innovations, support for athletics and student activities, and more.

A parents and grandparents also stepped up in Big Blue fashion. A small group of current parents raised a record-high $83,000 match, which was completed within the first 12 hours of PA Giving Day! We also achieved a new level of participation, with more than 500 parents and grandparents making gifts to the Academy.

On behalf of the entire Andover community, thank you to all who made a gift. The show of support from families this year was simply inspiring. And special thanks to our Parent Fund Committee members for their efforts to encourage fellow parents to participate. Your enthusiasm was contagious, and we could not have done it without you!
Private Music Lessons
Does your student want to take private music lessons? Please note that 5 p.m. on Friday, April 7, is the add/drop deadline for spring term lessons. Lessons are billed per term and financial aid is available for qualifying students. Questions? Email Jessica McCormack, music department coordinator.
Senior Soloists
The Department of Music will be presenting several senior recitals throughout April and May. All families are invited to attend.
Holocaust survivor Leo S. Ullman '57
On Friday, April 14 at 7 p.m. in Kemper Auditorium Andover will welcome Leo S. Ullman '57 to share his story of being hidden as a child in occupied Amsterdam during WWII. This presentation is in recognition of Holocaust Remembrance Day, Yom Hashoah in Hebrew. Sponsored by the Jewish Student Union, this event is free and open to the public.
Af-Lat-Am 55th Anniversary Celebrations
The Af-Lat-Am Alumni Council Committee, Af-Lat-Am planning volunteers, and Regional Leadership Team volunteer partners are excited to welcome alumni, families, and friends as we gather in 11 cities to celebrate the 55th anniversary of Af-Lat-Am on Saturday, April 15, from noon to 2 p.m. Founded on campus in 1968, Af-Lat-Am is a student group that creates community for Black and Latinx students and provides a platform for discussing the issues they face.
Please join us for fellowship, food, and fun! Click the location nearest you for details: Atlanta, Boston, Charlotte, NC, Chicago, Detroit, New York, Philadelphia, Raleigh, NC, Washington, DC, Los Angeles, and Oakland, CA. For more information, email Marc Harrison, director of affinity-based engagement.
Student Workers Needed for Reunion Weekend 2023
The Office of Academy Resources is looking for student workers to support Reunion Weekend 2023. We welcome current PA students (age 16 or older) and/or recent graduates. Working Reunion Weekend includes preparation beginning Monday, June 5, and ending Sunday, June 11. There are different shifts throughout the week and different tasks involved, including stuffing name badges, staffing the registration and information services desks, campus tours, overseeing "Back to the Classroom" sessions, gathering alumni for class photos, and setting up spaces and tents for class activities and events.
If your student is interested in applying to work, please have them fill out an application by April 15, 2023. We will reach out to all applicants and begin the process of reviewing applications as soon as next week.
Andover Welcomes Author Dr. Laila Lalami
In Honor of Arab American Heritage Month, the Office of Community and Multicultural Development presents Dr. Laila Lalami on Friday, April 21, at 8:30 p.m. in Kemper Auditorium. Lalami was born in Rabat and educated in Morocco, Great Britain, and the United States. She is the author of five books, including The Moor's Account, which won the American Book Award, the Arab-American Book Award, and the Hurston/Wright Legacy Award. This event is free and open to the public. Lalami's talk will be followed by a book signing; books will be available to purchase.
Spring College Fair
On Monday, April 24 from 5 to 7 p.m. in the Snyder Center, PA will host a Spring College Fair. The fair offers local high school students and their families an ideal opportunity to familiarize themselves with a wide range of colleges and universities.
Representatives from more than 100 colleges and universities from around the world will be available to answer individual questions and to distribute informational literature about their schools. Families will find the current list of registered schools posted to the Hive. Admission is free and open to the public. Once on campus, please follow the signs to available parking. Please note that students cannot miss any PA commitments to attend the fair.
Standardized Testing Dates & Deadlines
Details on Phillips Academy standardized testing dates, deadlines, and registration information can be found online. Testing administered on the PA campus includes the SAT, PSAT, ACT, and pre-ACT, as well as AP exams. Questions? Please email Debra Colombo, director of standardized testing.
From the Registrar's Office
PA transcripts for summer programs: If your student needs a PA transcript for summer program applications, please have them email the Registrar's Office well in advance. Reminder: Official transcripts must be sent directly from the Registrar's Office to the organization requesting it. Your student can download a copy of their unofficial transcript via Blue Link.
Verification of enrollment letters: Families request verification of enrollment letters throughout the school year for various reasons. Please email the Registrar's Office to obtain a letter.
RMV requirements for learner's permits/driver's licenses: The Registry of Motor Vehicles in Massachusetts requires two forms of identification for students obtaining their Learner's Permit/Driver's License. Our office provides a verification of enrollment letter and copy of your student's unofficial transcript. Some states have a form that simply needs a signature and/or school seal. If you need assistance with this process, please email the Registrar's Office.
Working permits/papers: Andover does not provide working permits. If your student needs a working permit, they should contact their local public high school's guidance office. Questions? Email the Registrar's Office.
Academic Integrity: At the start of each trimester, students engage in programming to help them better understand the principles and practices of academic integrity. Programming includes discussion of academic integrity in each class and advising group, and it concludes with each student confirming their understanding of the parameters of doing good intellectual work in an academic community. While each student is responsible for adhering to the rules and guidelines governing academic integrity, there are three ways parents/guardians can help:
Please wait until your child has submitted an assignment before discussing it, reading it, looking at it, listening to it, etc. Every idea, piece of data, word, punctuation mark, etc., must be the student's own. Students may not receive help on any assignment from family, friends, tutors, or the internet, except as part of peer-editing and workshopping in class or as an explicit part of a collaborative assignment.
Please note that, as The Blue Book states, each student is the only person permitted to use the student's Phillips Academy credentials. No one else, including parents/guardians, may access a student's Phillips Academy email, PAnet, or Canvas sites.
If your child is uncertain about the parameters of an assignment or is feeling overwhelmed, please encourage them to contact their teachers for help, which may include requesting an extension. It is always better to receive a lower grade on an assignment or receive no credit for completing it than to violate the Academy's rules regarding academic integrity. Throughout the year, all students have access to a range of great resources, including their teachers, who are available during conference periods; the Academic Skills Center, located in Pearson Hall; the evening Writing Center, located in the library; and the Math/Science Center, located in the Gelb Science Center.
Spiritual & Religious Gatherings
Passover
The Jewish holiday of Passover began at sundown on Wednesday April 5 and continues through the evening of Thursday, April 13. The holiday commemorates the story of the Israelites' journey from the slavery of Egypt to freedom, as told in the biblical book of Exodus. The themes are universal in nature and have been adapted by other groups and cultures. As always, there will be a Passover-friendly station and matzah available in Paresky Commons throughout the holiday.
Thursday, April 6
6 p.m.—Maundy Thursday service and dinner: Join the Reverend Gina Finocchiaro, Protestant chaplain, in the Underwood Room for dinner and some reflective time together for Holy Thursday—the night we retell and remember the Last Supper of Jesus and the events set into motion that night. All are welcome. Please RSVP here. Click here for Catholic services off campus.
Friday, April 7
12:30 p.m.—Good Friday Stations of the Cross: Overseen by Dr. Mary Kantor, Catholic chaplain, please meet at 12:30 p.m. in Cochran Chapel (following All-School Meeting) for student-led Stations of the Cross. This year's stations will be followed by a simple soup and bread meal in the Baldwin Cloister (lower level of Cochran Chapel). All are welcome to the stations and soup lunch.
1:00-1:25 p.m.—Muslim Student Association (MSA) Prayers and Fellowship: Sermon (Jumma prayer). Led by Mr. Noureddine El Alam. Meditation Room, lower level of Cochran Chapel.
No Muslim Student Association (MSA) Dinner during Ramadan
5:30 p.m.—Jewish Student Union (JSU) Shabbat Celebration: Jewish Student Union Shabbat Celebration led by members of the JSU and Rabbi Michael Swarttz. Included: Blessings over candles, juice and hallah, community conversation, sharing and fellowship. Paul's Room, Paresky Commons.
Saturday, April 8
Sunday, April 9
6 a.m.—Easter Sunday Sunrise Service: Come for early morning Easter rejoicing and hallelujahs! Rev. Gina will offer a casual sunrise service on the road at the top of the graveyard (the road that runs from Highland Rd. to the back of Sam Phil). There will be a fire pit and breakfast treats! All are welcome. (Boarding students will need to ask permission from house counselors to leave the dorm extra early on Easter morning.)
6:15 p.m.—Catholic Mass: All are welcome to join the PA Catholic community for Mass on Sunday evenings when school is in session. Overseen by Dr. Mary Kantor, Catholic chaplain, with presider Fr. Jack O'Brien and other guest priests from the Archdiocese of Boston. Student leaders participate in liturgical roles as lectors, Eucharistic ministers, and musicians, and help with hospitality. Mass is followed by hospitality and fellowship with snacks and refreshments, and sometimes short programming by Catholic Student Fellowship (CSF) leaders. Kemper Chapel, lower level of Cochran Chapel (enter from left side of building).
You Are Invited!
Keep an eye on the Academy's Events Calendar for gatherings in your area and an array of campus and other events that may be open to families (i.e., special student presentations, music, theatre, and dance performances, and athletic competitions). Please join us!
PA Visitor/Guest Health & Safety Guidelines
On-Campus Visitors: In consideration of the health and safety of visitors and our campus community, we expect visitors to be up to date with COVID vaccination, if eligible. We expect visitors to mask at all times or stay off campus if they are a close contact of someone who has tested positive for COVID in the last 10 days, if they are within 10 days of having been diagnosed with COVID, and/or if they have any symptoms of respiratory illness. In the spirit of non sibi (not for self), the Academy trusts that campus visitors will follow these guidelines.

Guests at Off-Campus/Regional Events: In consideration of the health and safety of our Andover community, we ask attendees to be up to date with COVID vaccination, if eligible. We require all attendees to adhere to the public health guidelines established by the CDC and your state and local health officials, as well as to follow venue guidelines and regulations that are in place at the time of the event. Venue-specific guidelines will be shared close to the event date. Prior to attending, we ask that you monitor your health. We expect attendees to mask at all times—or not attend the event—if they are a close contact of someone who has tested positive for COVID in the last 10 days, if they are within 10 days of having been diagnosed with COVID, and/or if they have any symptoms of respiratory illness. In the spirit of non sibi, the Academy trusts that those in attendance will follow these guidelines.
Family Bulletin Archive »

Phillips Academy
180 Main St.
Andover, MA 01810


You received this message because you are a valued member of the Andover community. We are obligated to communicate with you, and require you to be on our email list while your student(s) attends Phillips Academy. For more information contact the Dean of Studies Office.
© 2023