Parent Bulletin

Midterm Grades
The Dean of Studies Office will post Term 3 midterm grades and comments in the Student Reports section of The Hive on Tuesday, April 27. Midterm grades are P/LP/F (pass/low pass/fail) for all courses. End-of-term grades will use the Academy's regular 0–6 scale, with the exception of Physical Education 200 (pass/fail).

Discussion on Race Relations Tonight
PA families are invited to a community discussion on Thursday, April 22, at 7:30 p.m. EDT with special guest Dr. Eddie Glaude Jr., the James S. McDonnell Distinguished University Professor and Department Chair of African American Studies at Princeton University. Glaude's talk, "Confronting Our Challenges: A Community Discussion on the Future of Race Relations," is brought to us by the Af-Lat-Am Committee of the Alumni Council in partnership with the Office of the Associate Head of School for Equity, Inclusion, and Wellness, CAMD, and the Office of Alumni Engagement. Please register in advance.

Good News for Sports Fans
We continue to adjust campus activities and policies based on the risk level of virus transmission on campus. (Visit our COVID-19 Dashboard for the most up-to-date information.) Recent data has been good, so starting Saturday, April 24, we are inviting up to two family members (maximum) of our Andover student-athletes to campus to attend outdoor, on-campus home contests. Unfortunately, we are unable to welcome family members to our indoor volleyball games or crew races. Please review these athletic spectator guidelines.

Climate Café on Friday
Sponsored by the Oliver Wendell Holmes Library and Sustainability Office, Climate Café is a discussion series featuring experts in climate and environmental science, justice, policy, and advocacy. Past speakers include David Wallace-Wells, Bill McKibben, Rihanna Gun-Wright, and Dr. Robert Bullard.

Climate Change and Marine Ecology—Friday, April 23, 7–8 p.m. EDT: Please join us for a conversation with Dr. Sophie McCoy '04, an assistant professor at Florida State University and a community ecologist with broad interests in ecology, evolution, physiology, and environmental chemistry. She will discuss the links between climate change and marine ecology. Zoom link. Passcode: 01810

College Athletics Panel
The PA Athletics Department and College Counseling Office invite students and their families to our annual College Athletics Panel on Tuesday, May 4, at 7 p.m. EDT. This panel is appropriate for PA student-athletes in every grade level. Zoom link. Passcode: 942974

Join us to learn about the college athletics recruiting process and the intricacies of college recruiting in the Covid environment. Our panelists will be speaking from their collective experience as Division 1 and Division 3 college coaches, college admissions representatives, Andover coaches, and Andover college counselors. Bring your questions for our live Q&A!

Climate Change/Climate Justice Youth Summit
Andover families are invited to attend the Humanities Workshop virtual youth summit and related programming on Friday, May 21, from 9:30 a.m. to 3 p.m. EDT. We are excited to announce that Salvador Gómez-Colón '21 will be the event's keynote speaker! Your RSVP is requested by Friday, April 30. Questions? Please email Corrie Martin, instructor in English.

The formal invitation to the Climate Change/Climate Justice Summit is available here and includes a tentative schedule. In the afternoon Lobby Day Activism Workshop, youth from the nonprofit Our Climate will train summit participants to lobby Massachusetts state legislators (several of whom will join the sessions) for climate policy solutions.

Wednesday Is PA Giving Day!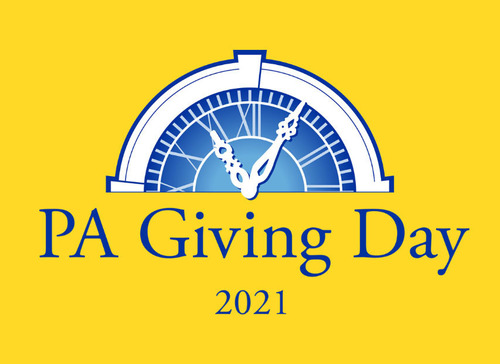 The countdown is on! PA Giving Day will be held Wednesday, April 28. We encourage you to join fellow parents and guardians, alumni, faculty and staff, and friends of Andover in this global day of giving with a gift of any size.

Why Participate in PA Giving Day? There are a few special reasons for parents to participate: If 1,778 donors give on PA Giving Day, Andover will create four new Andover Fund scholarships with $100,000 in financial aid funding. In addition, a group of parents will contribute $250 to the Parent Fund for every parent donor up to $50,000. And grandparents may participate in a special grandparent challenge, which will match gifts dollar-for-dollar up to $50,000. This means parent and grandparent gifts will help create scholarships for deserving students and amplify Parent Fund support for Andover!

You Are Invited—PA Giving Day Coffee Break for Parents: To build momentum and support for PA Giving Day, please join our virtual PA Giving Day Coffee Break for Parents on Wednesday, April 28, from 10 to 10:45 a.m. EDT. During this fun and light-hearted social gathering, parents will learn details about the day, share why they support Andover, and select a PA Giving Day virtual background to download. Drop in when you can, wear a little blue if you choose, and stay for as long as you'd like! Registration is encouraged but not required. For questions about PA Giving Day, please email Elisabeth Munro, Parent Development coordinator.

Commemorate Your Senior
Senior Lawn Signs—Order Deadline Is Tomorrow: Don't miss out! Order your custom-printed lawn sign for your senior by Friday, April 23. Proceeds go toward PSPA events and activities. Select from three designs and learn more here.

Diploma Frames with PA Seal: The PSPA partnered with Church Hill to offer archival quality diploma frames customized with the Phillips Academy seal and school name. A custom diploma frame is the perfect graduation gift to showcase and protect your loved one's achievement. Learn more here and, for a limited time, save an additional 20 percent!

Phillipian Commencement Issue Ads: Each year, The Phillipian student newspaper publishes a longer issue that captures major events that occurred throughout the school year. This year's version will reflect student lives both on and off campus. Parents of seniors—commemorate your student's achievements through a "Family Advertisement" in the issue. Please visit Commencement Commemorations for more information and to create your advertisement by Friday, May 7. Questions should be emailed to Celeste Robinson, CFO of The Phillipian. Commencement issues will be sold during Commencement Weekend.

Class Rings: Phillips Academy class rings can still be ordered online. Please email our ring vendor, Mike McCann of Herff Jones, with any questions.

BlueCard Balances for Seniors
As your child approaches graduation, you may be wondering what happens to any money left in their BlueCard account after June 6. Remaining balances totaling $10 or more will be credited to the student billing account. The bursar will apply the money toward any outstanding expenses. In mid-summer, the remainder will be refunded to you, along with your breakage deposit and any other credits on your account. There is an exception to this process for seniors who have younger siblings attending Phillips Academy. Parents of those seniors have the option of transferring the balance to the sibling; the bursar will reach out to parents regarding this option.

Balances totaling less than $10 will not be refunded since the cost of processing these refunds exceeds the refund amount. For more information, contact the BlueCard Office or call 978-749-4124.

This Week's Religious Services
All are welcome to these events! Masks and physical distancing will be required.

Friday, April 23
1 p.m.—Muslim Student Association (MSA) Prayers: Weekly prayer meetings are sponsored by the MSA. Meditation Room, lower level of Cochran Chapel (side entrance).
There will be no Shabbat services this week.
Sunday, April 25
6:45–7:30 p.m.—Roman Catholic Mass: Overseen by Dr. Mary Kantor, Catholic chaplain, with priests of the Archdiocese of Boston presiding. Kemper Chapel, lower level of Cochran Chapel (side entrance). Reception will follow. Mass is currently open to students only. Any change to that plan will be announced here.
There will be no Protestant services on Sunday.
News from the PSPA
An Evening with College Counseling—Thursday, May 6, at 7 p.m. EDT: Join this PSPA Speaker Series event to learn more about the college counseling process at Andover and the programming that is in place to support students as they embark on this journey. Zoom link.

Video of Presentation by Dr. Lisa Damour: If you missed the April 14 PSPA Speaker Series presentation titled "Challenges of Parenting Through a Pandemic: Helping Your Teen Manage Anxiety and Stress," a recording is available on The Hive under the Resources/Informational Videos menu.

Book Club Meets on May 30: Would you like to join the PSPA's final Book Club meeting of the year? We will be discussing In the Woods (Dublin Murder Squad, Book 1) by Tana French on Sunday, May 30, 8–9 p.m. EDT. Please email us if you would like to participate or if you would welcome a different time.

PSPA Virtual Summer Opportunities Fair
The PSPA is excited to host an online catalog version of our Summer Opportunities Fair this year.

Please check out the great programs showcased by the organizations that have partnered with us—including Boston University, Girls Leadership Academy for Service & Sport, Global Routes, Hurricane Island Center for Science and Leadership, Interlochen Arts Camp, and many others!
You Are Invited!
All events are virtual unless otherwise noted. Please join us!

Parent Bulletin Archive »

You received this message because you are a valued member of the Andover community. We are obligated to communicate with you, and require you to be on our email list while your student(s) attends Phillips Academy. For more information contact the Dean of Studies Office.
© 2021